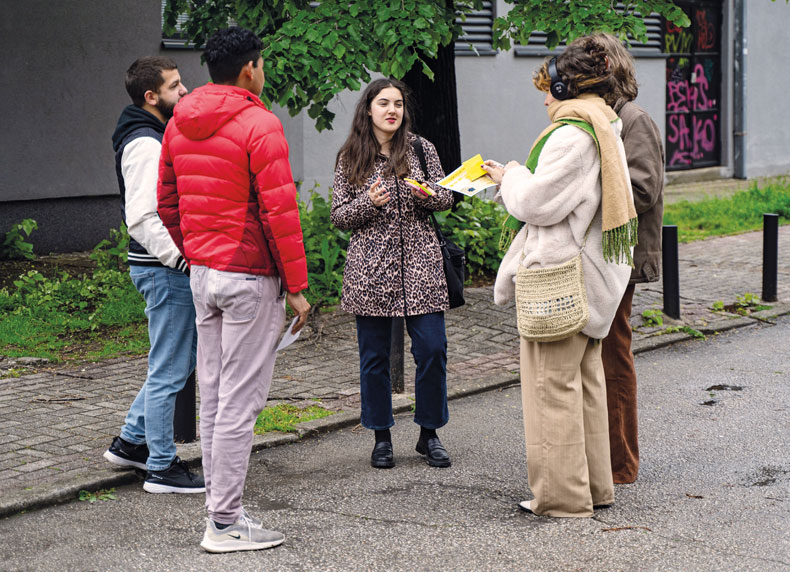 Here are the stories of three women God called to serve Him in different leadership roles; how God called them, how they responded and their hopes as they continue in their journeys of faith.
By Fetija Halili
Pastor of Riverbank Church in Tirana, Albania
I want to tell you how God has used me for His kingdom. In 2003 I heard about Jesus for the first time and that year I accepted Him as my Saviour. I have no words to describe that moment. It was the happiest day of my life. Although I was a young believer, I was very thirsty for God's word.
One of the verses that touched my heart was Luke 19:10; "For the Son of Man is come to seek and to save that which was lost". I wanted to share the gospel with all those who did not know about Jesus, because they were like lost sheep without Him. The following year I started a ministry with five children and two women in my house.
Spreading the gospel was not easy. I have been through many challenges and I could write a book about how I was challenged in evangelism. I have been discouraged many times but I have never taken my focus away from Christ.
I thank God for what He is doing in our church. God has blessed our church in every way.
Although in the beginning we were a small group of women, today under the guidance of the Holy Spirit we have three churches. The vision of my life is to make the name of Christ known and to plant as many churches as possible. I continue to share the gospel of Christ with the same passion as before. Now more than ever I want to evangelise because the harvest is plentiful but the workers are few.
I want to encourage everyone who is reading this testimony, never give up because God is always with you. He has promised us that he will be with us until eternity. God bless you!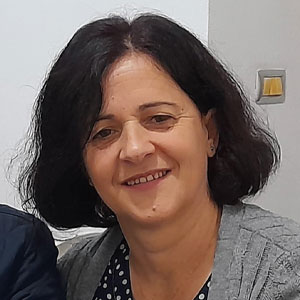 By Katerina Koleva
Student Evangelical Association of Macedonia (SEAM), Stip, North Macedonia
Most of the time when God calls people to serve Him it is not with a sound of a trumpet or a voice from Heaven, but it is with His gentle and easy voice. That is how I experienced God calling me to serve among the student generation in Macedonia.
Ever since, God has led me through 'small doors'. I have never experienced the big and extraordinary achievements nor the spectacular happenings. Rather, I always count the meaningful conversations with the students, mentoring them, providing them a platform where they can grow in their faith and then share this among their peers.
I consider how the training of my staff and colleagues has enabled us to do better work.
I spiritually grew and matured with the student ministry, but I also gained new skills. I learned how to lead better and how to be a serving leader. My hopes for the future are that the student generation we are investing in will reap the harvest and will serve better than we do!
By Monika Mahr
Director of CASA Grace, Oradea, Romania
It will be twenty years in October, since I answered God's call to serve through CASA Grace. I will never forget how clearly He called me by name, and I can witness that these years are a journey with God, growing in faith and receiving the opportunity to show His love and care for the ones who are going through hard times, without knowing Him, the Saviour.
Each year, as I stand in front of God and ask His plan for us, He underlines the need for us to draw close to the orphans, the sick and the ones that are going through hard times. I still remember at the beginning of my journey at CASA Grace, funds were decreased and I had to figure out what to do quickly. God gave me His peace through the verse from Exodus 14:14 "The Lord will fight for you; you need only to be still."
Ideas, thoughts and energy came from the Lord and we were able to continue to serve even more people. Because of all of you precious friends, we see lives changed.
It is so encouraging to hear the testimony of a loving young father with two small children and a wife, who is faithfully serving in church after [enduring] years of childhood filled with sickness, poverty and abuse. It is great to see how God becomes the Saviour of an orphan girl, who has been full of anger, because her father decided to take his own life. The list is long for those that need to meet Him as their Saviour, and there are many precious ones who find Him, through the love showed to them.
Times of uncertainty, raising prices and wars do not bring fear into our hearts and it's great to accept that we can be still as He is fighting for each precious person we are in contact with. The call not to fear is said 365 times in the Bible. God pointed this out to me at the beginning of this year and as He shows me every time, He knows far ahead what I need. I stand in front of God and thank Him that He is Almighty and Saviour. May we be able to see the fruits of our work and be prepared and strengthened to meet the ones that are in real need of Him.