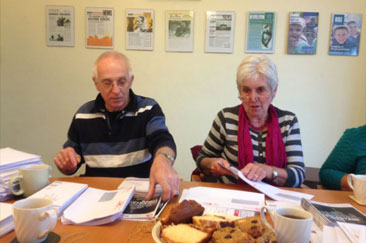 Volunteering doesn't have to mean getting on a plane!
We love to welcome volunteers in our Bristol based headquarters to assist mailshots and admin. Maybe you have other skills, Quickbooks, Salesforce, Photoshop or Sage payroll.
Could you help us out on social media from the comfort of your home, by sharing our news stories, video and campaigns online?
If you already have personal experience of mission in Europe you might be interested to find out more about becoming a TEN Ambassador representative.
Contact the office if you would like to discuss further how you could volunteer your time and be a blessing to others.