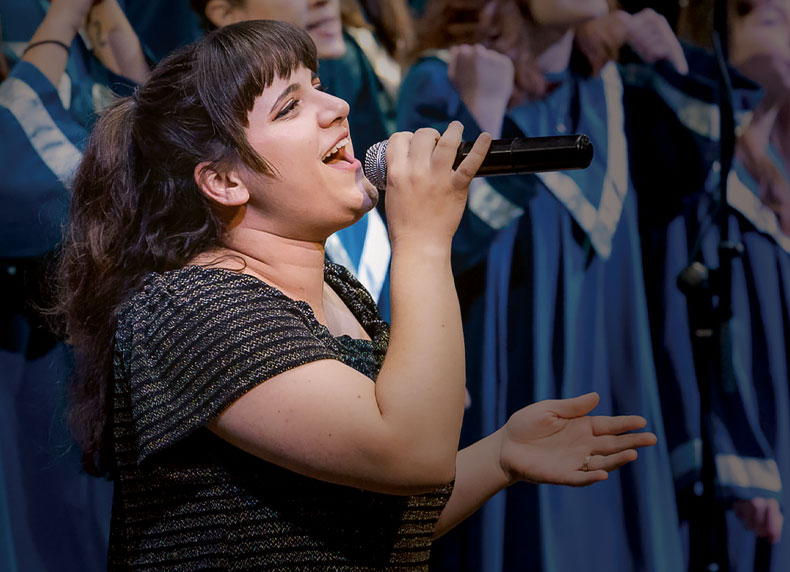 By Ami Oprenova Stavrou, Bulgaria
I'm excited for this opportunity to share a bit of my story with you. I have known the work of TEN for many years as my parents, Tedi and Didi Oprenovi, have been TEN's partners for many years. I have also had the privilege to work alongside TEN at several projects in the past.
Although I grew up in Sofia, the capital city of Bulgaria, I was in fact born in Bristol and although I'm UK born, my family and I are Bulgarian citizens. Simply judging by the amount of tea I drink a day, I sometimes ask myself, 'Am I more British than Bulgarian?' The truth is that I have lived the same number of years in both countries and find both cultures fascinating.
After graduating from the National Music School of Sofia, I went to study Violin & Composition at Birmingham Conservatoire and then followed a Masters in Jazz Vocal Studies at the Guildhall School of Music and Drama in London. Over the years I have toured and travelled with different orchestras and ensembles, including my own Gypsy Swing Quartet, Coco 'n' the Fellas. I was recently featured in the Women in Jazz Magazine and have been supported by Jazz in Europe with my latest Originals Album.
Nevertheless, I have always led my life prioritising first and foremost serving our God and Saviour. While living in the UK I worked as a Worship Pastor at Romford Baptist Church and St Peters Notting Hill Church. I also had the incredible opportunity to serve on team and lead the musical arrangements for the City Carols at Holy Trinity Brompton. In 2018 I found my one love and now husband Christopher Stavrou, and God blessed us with the most wonderful baby Theodore in 2020.
Despite the struggle of the pandemic situation and Theo being born two months premature, we had a strong vision that God was calling us to move back to Sofia. It was a difficult decision but the doors that God has opened are ones we never knew existed. We arrived at my home church to find that the worship team and AV ministry had tripled in size. The church has become a centre and exemplar for many other churches across Bulgaria.
God had prepared me to take up the role of Creative Teams leader. I believe that God will use everything I learnt in London for His glory here in Sofia. I've been involved with the teams for the past year. Even though there is presently no financial support for any of the work, the reward of seeing the teams grow and improve is priceless.
There's a delicate balance between being a jazz musician and a worship leader. However, I am truly grateful for the opportunities I have within and beyond the church community to talk about my faith and make a difference in other people's lives. I look forward with excitement to what God has planned for our future.
Find out more about Ami's music at: www.amioprenova.com.