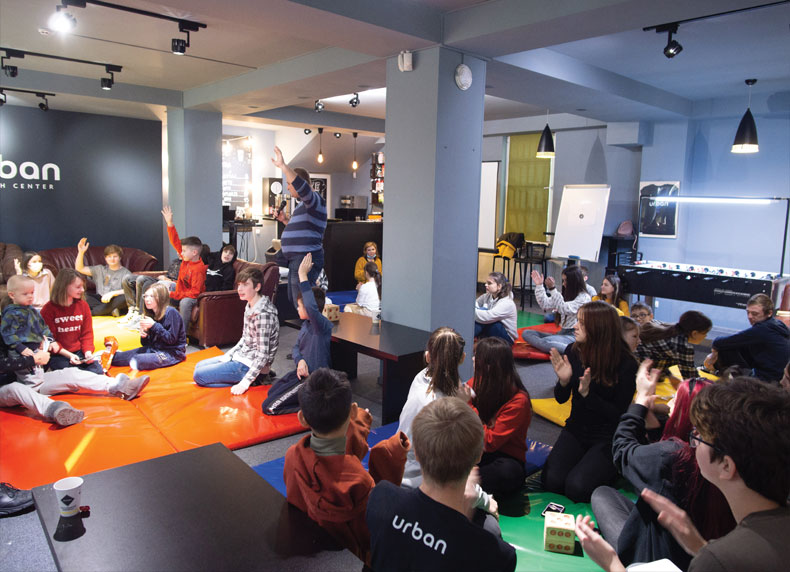 by Serghei Mihailov, Moldova

Slava is one of the teens from the younger group of Teens Outreach. He has a younger sister and they both live together with their mother here in the city of Chișinău. Their parents divorced not long ago and that has affected Slava strongly.
When their father was around, although he had a good connection with the children, he failed to teach them integrity. Their father taught the children, especially Slava, how to be a 'good' thief and ways to avoid problems with police. 
They started stealing very small things but soon moved on to larger and more valuable objects. It was just a matter of time before these two siblings would be caught by police and get sent to prison. Slava's mother knew nothing about these matters, but was worried about her children's new friends; they seemed to her to be bad ones. She also suspected that there was something wrong with all the possessions that kept appearing in her home.
Slava heard about Urban Centre from his friends in the neighbourhood and came along to the centre with his little sister. It took time and hard individual work to help these two teens to take small steps towards change.
Slowly but surely, Slav's passion to steal someone's possessions and his attitude to other people changed. At first, his mother was afraid and thought that the Urban Centre would badly influence her children and only make things worse. Fortunately, things changed positively.
A few weeks ago, Slava wrote to us: "I love coming to Urban Centre and getting involved in all the activities. This programme has helped me to become more open with the people around me and taught me honesty and integrity."
Although Slava's sister still struggles with addictive behaviour, her mother supports our hard work and is pleased to see all the small changes that bring moments of joy and thankfulness.
These teenagers continue to suffer from the absence of their father in the family but both siblings have huge potential, and their mother is very open to let them come and be part of this transformation process, happening in Urban Centre. Do join us in prayer for this family.