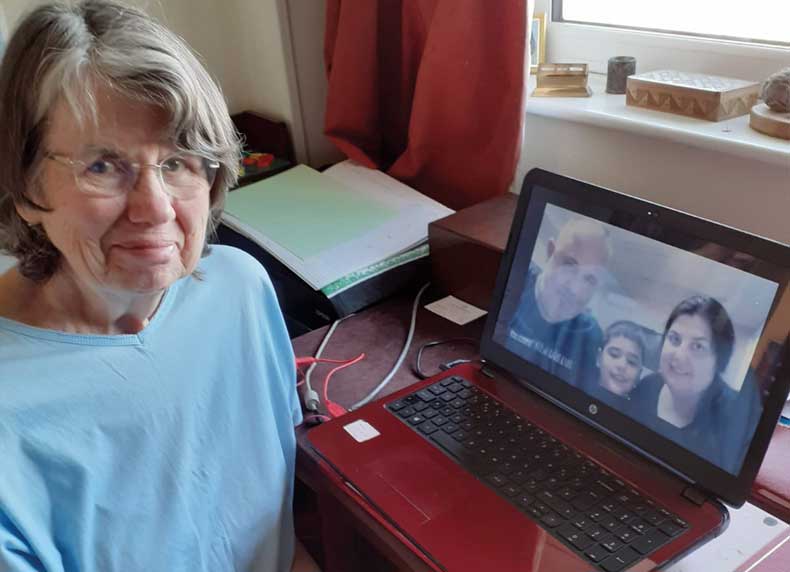 The first TENteach English class for beginners started in February this year. I volunteered to take the class having many years of teaching experience, but the issue was how to deliver appropriate and interesting lessons online rather than in a classroom.
I give thanks for the help and support of all at TEN, the other teachers and Christian TEFL. I was linked with students from Bulgaria and North Macedonia. Some have had to leave but I still pray for them. Now I teach a small family group who are so kind and forbearing. They give me the ideal context in which to develop a course for beginners.
It is an honour and privilege to continue teaching and thereby serve God and His people from my own home.
Robert Salamanov, TEN partner and Sue's student writes: 'We have no words to thank you at TEN and our dear teacher Susan, where Susan devoted herself completely to teaching us English. At the beginning there were eight of us, but after some of them went to Croatia to work, others stopped but we remained as a family where every Tuesday Susan teaches us English for beginners.
We are very blessed to learn English, and I learned many words that I didn't know before. We are very grateful. Susan has so much patience with us, is very attentive and dedicated to every word she teaches us. We learned a lot from the English lessons.'
Please pray for our TENteach teachers and students, especially our new beginners' group.
Are you interested in joining our TENteach team? If you would like to know more, we would love for you to get in touch. Contact Melanie Griffiths at melanie.griffiths@ten-uk.org
By Sue Watterson, TENteach Teacher