Mihail (aka Misha) Hiorescu has a heart for people and sharing the gospel.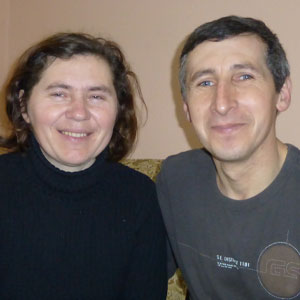 When he was the pastor at Pelinei Baptist Church they held a mission in the nearby village of Ursoaia and enough people came to the Lord to start a regular meeting.

In December 2013, they purchased land and over the next five years a church building was constructed. The official opening in 2018 was when Misha became the pastor at Ursoaia Baptist Church.
The church holds regular services, prayer meeting and Bible studies. They run a Day Care Centre to provide help for local children. Every year they hold a summer camp in the church, which the children and teenagers enjoy.

Misha is married to Ina and they have five children, three girls and two boys.